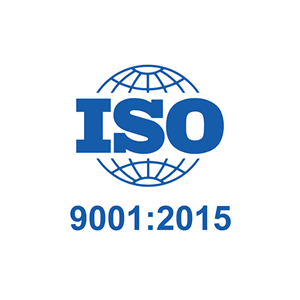 Qualitäts- und Umweltmanagement
Die Druckerei Alföldi hat ihr erstes Zertifikat für Qualitätsmanagement nach der damals gültigen Norm ISO 9002:1994 (EN ISO 9002:1996) im Jahr 1996 erhalten. Das Managementsystem wurde im Jahr 2002 nach den Voraussetzungen der Norm ISO 9001:2000 (EN ISO 9001:2001) neu zertifiziert.
Die Integration und Zertifizierung für Umweltmanagement wurde im Jahr 2005 ausgeführt.
Das integrierte System entspricht den geltenden Normen EN ISO 9001:2005 und EN ISO 14001:2005.
Zertifikat (ISO 9001:2015; ISO 14001:2015) – Siehe: Seite 1
Im Jahr 2008 hat Alföldi als erste Druckerei in Ungarn die FSC-Zertifizierung (Forest Stewardship Council ®) in "Chain of Custody" (COC) erhalten.
Zertifikat: FSC® (C.o.C.) – Siehe: Seite 3
Unser Motto: "Die Qualität ist der Schlüssel zum wirtschaftlichen Erfolg."
Debrecen, den 6. Februar 2018
Géza György
Exekutivdirektor
Quality and environment policy
Alföldi Nyomda Zrt. is the oldest printing house in the country, which has been operating with legal continuity, and as its history proves, its workers have always considered quality as a determining factor. In the satisfaction of the demands of our business partners, we always strive for the highest quality, while complying with the relevant environmental and other regulations and operating the company in an environmentally conscious way. To this end, we have set the following objectives to ourselves:
Based on quality, reliability, precision and price – and keeping our leading role in the production of books – we attempt to collect as many orders as possible from publishing houses for the production of books and booklets, on both the domestic and external markets. In line with the annual business objectives of the Company, we regularly identify our annual quality and environmental objectives and development plans and monitor and evaluate their achievement.
Nurturing the traditions of our history of several hundred of years, and meeting the chal-lenges of the future, too, our objective is to continuously improve and develop the quality- and environment- centred and integrated company management system of Alföldi Nyomda Zrt., as well as our operating efficiency and environmental performance. Therefore our intention is to achieve the successful auditing of our integrated system according to the MSZ EN ISO 9001:2015 and the MSZ EN ISO 14001:2015 standards.
We monitor the currently valid legal regulations and standards related to our activities and their environmental factors, and observe the requirements of customers and authorities, too, and attempt to meet these requirements in our operation.
Based on the professional qualifications and skills of our staff members who are committed to Alföldi Nyomda Zrt., and on their creative contribution to the satisfaction of customer demands, we wish to further improve our professional standard, quality-centred and environment-centred approach, by continuously widening their professional skills.
Similarly to our previous practice, we attempt to establish long-term working relations with our suppliers and subcontractors, and strengthen the already existing relations. In order to ensure our smooth operation, we intend to make sure that alternative suppliers/subcontractors are also available, where possible, to ensure our economic interests.
With the continuous analysis of the requirements of the domestic and foreign markets – in order to maintain and strengthen our market position – we carry out technical developments that are required for the better satisfaction of customer demands and environmental requirements, with the best available technology (BAT), and we ensure the continuous operation of existing machine resources.
In order to be able to satisfy special customer demands on a continuous basis, we intend to audit our FSC system according to the FSC-STD-40-004 (2-1 v.) standard, so that we could take advantage of our market potentials.
We wish to improve co-operation among related professional areas, so that we could further improve the efficiency of the operation of the organisation.
The management of our Company is committed to improving energy efficiency on a continuous basis.
To this end, they wish to establish, document, introduce and operate a management system that meets the requirements of the MSZ EN ISO 50001 "Energy Management Systems" standard.
The system covers both the facility and the activities of Alföldi Nyomda Zrt. at Debrecen. The management of the Company provides all the necessary resources for the establishment, the operation and the development of the system, the achievement of the objectives and the implementation of the energy programmes.
We continuously check the operation of our system based in internal rules, have it audited by an independent party, and document all these activities. We identify and prioritise the products, activities and areas where energy consumption is significant, and where energy efficiency can be improved.
We follow all the technological developments, and use the most efficient solution from purchase to output points.
We keep searching for possibilities of using alternative, renewing and green energy.
In order to be able to measure energy efficiency, we use an energy performance indicator that can be accessed by each employee. All our employees are involved, and any idea that improves energy efficiency is incorporated into the system.
We identify and record any obligation that is related to energetics, either mandatory for our organisation, or assumed by us, and continuously evaluate our compliance with them.
Our energy policy is public, we publish it and make it accessible inside and outside of the organisation, to all who work for or on behalf of the Company.
During the annual management reviews, we consistently review this policy, and update it if necessary. We feed back the results of reviews to the system, facilitating continuous development.